Super Bowl - Buzzed Driving is Drunk Driving
February 12, 2023
Each year, Super Bowl garners millions of viewers, with many taking the opportunity to cheer on their favorite team with a night out or by attending a party. To help keep us all safe on the roads, NHTSA is teaming up with State and local traffic safety advocates to remind football enthusiasts that:   Fans Don't Let Fans Drive Drunk.
If you plan to drink alcohol, plan for a sober ride home. If you're hosting a party, take care of your guests. Keep reading for tips on how to stay safe on Super Bowl Sunday.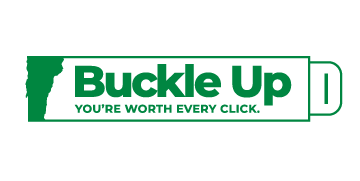 To learn more, please visit NHTSA.gov.
---
Operations and Safety Bureau Data Dashboard
Click here to see current crash data from the OSB Data and Analysis Unit. 
---
Our Mission Statement
Achieve progress "Toward Zero Deaths" by reducing the number of crashes, injuries, and fatalities on Vermont's roads and to provide highway safety data and fact-based analyses that will assist communities and safety advocates in implementing effective programs that will change high-risk driving behavior and increase safety on our streets and highways.
Where We Are Located
The Vermont State Highway Safety Office is located within the Agency of Transportation's Highway's Division, Office of Operations and Safety Bureau, Dill Building, Unit A, 2178 Airport Road, Barre, VT 05641.
What We Do
The Vermont State Highway Safety Office (SHSO) awards federal highway safety grant funds to local, state and non-profit agencies for projects to improve highway safety and reduce deaths and serious injuries due to crashes. The SHSO is also involved with the Vermont Highway Safety Alliance (VHSA) which has allowed us to build upon a network of highway safety professionals, working in collaboration to increase highway safety through these federally funded programs.
The SHSO has an in-house staff of three Program Coordinators with specific subject matter areas of expertise, to include Occupant Protection, Distracted Driving, Impaired Driving, Law Enforcement (DUI and OP Enforcement) and Education Outreach programs. The staff of the SHSO manages state highway safety grant funds by providing guidance, oversight and monitoring for our partners. 
The programs administered through the SHSO are federally funded through the National Highway Traffic Safety Administration (NHTSA). Our programs are defined and approved each year in the SHSO Highway Safety Plan (HSP) and align with the State's Strategic Highway Safety Plan (SHSP). Through these plans, we analyze data, identify problems, define emphasis areas, and set goals in order to administer funds to programs in a responsible manner in accordance with federal guidelines.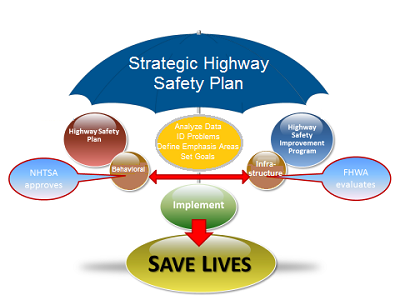 The Vermont State Highway Safety Office programs are designed to educate drivers, passengers, pedestrians, bicyclists and motorcyclists about highway safety. Our programs employ the use of countermeasures that focus primarily on the modification of driver's behavior and attitude.