Drug Recognition Experts or Drug Recognition Evaluators (DREs) are law enforcement officers trained to recognize impairment in drivers under the influence of drugs other than, or in addition to, alcohol.
The International Association of Chiefs of Police (IACP) coordinates the International Drug Evaluation and Classification (DEC) Program with support from the National Highway Traffic Safety Administration (NHTSA) of the U.S. Department of Transportation.
The State of Vermont started their involvement in the DRE program in 2005 when the first five DREs were trained. The program has 41 certified DREs from state, county and municipal law enforcement agencies from throughout the State of Vermont.
Narcotic Analgesics were the most prevalent drug category confirmed in toxicology in drug impairment evaluations (see Figure 1). The top three drug categories we are experiencing confirmed in toxicology (CY2022);
Narcotic Analgesics (opiates and opioids)

Cannabis (Marijuana) 

CNS Stimulants (Amphetamine, Cocaine, MDMA, Methamphetamine)

Of all toxicology samples obtained in 2022, 49% were poly category (two or more drug categories).
The State Highway Safety Office continues to strongly support the DEC program. In addition, it provides funding for equipment and training for members. Two certification trainings are held each year and all members are required to re-certify every two years under IACP standards.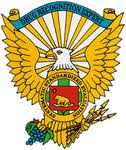 The Vermont Police Academy also continues to hold several Advanced Roadside Impaired Driving Enforcement (ARIDE) classes per year. This two day class is designed to "bridge the gap" between the standard DUI / SFST class and the DRE program and give officers in the field the knowledge / tools to better detect drug impaired drivers.
Our team continues to grow in experience and knowledge and is recognized statewide as a specialized resource in supporting ALL law enforcement in detecting and evaluating impaired operators suspected by substances in addition or other than alcohol. 
The DRE team works closely with the VSP Crash Reconstruction Team and is called in to assist in significant crashes that may involve drug impaired drivers.
The DEC Program continues to experience a steady increase in cases each year. In 2022, 405 total enforcement evaluations were conducted statewide. 
The 2022 DECP Annual Report has been finalized and is available on the IACP DRE Section website.
The Drug Impairment Training for Educational Professionals (DITEP) Flyer can be found here. 
For more information, email John Flannigan, State Coordinator or phone at 802-999-7685.